EL CID
ELectromagnetic Core Imperfection Detection
The Best and Most Advanced Way to Test Stator Iron Core Insulation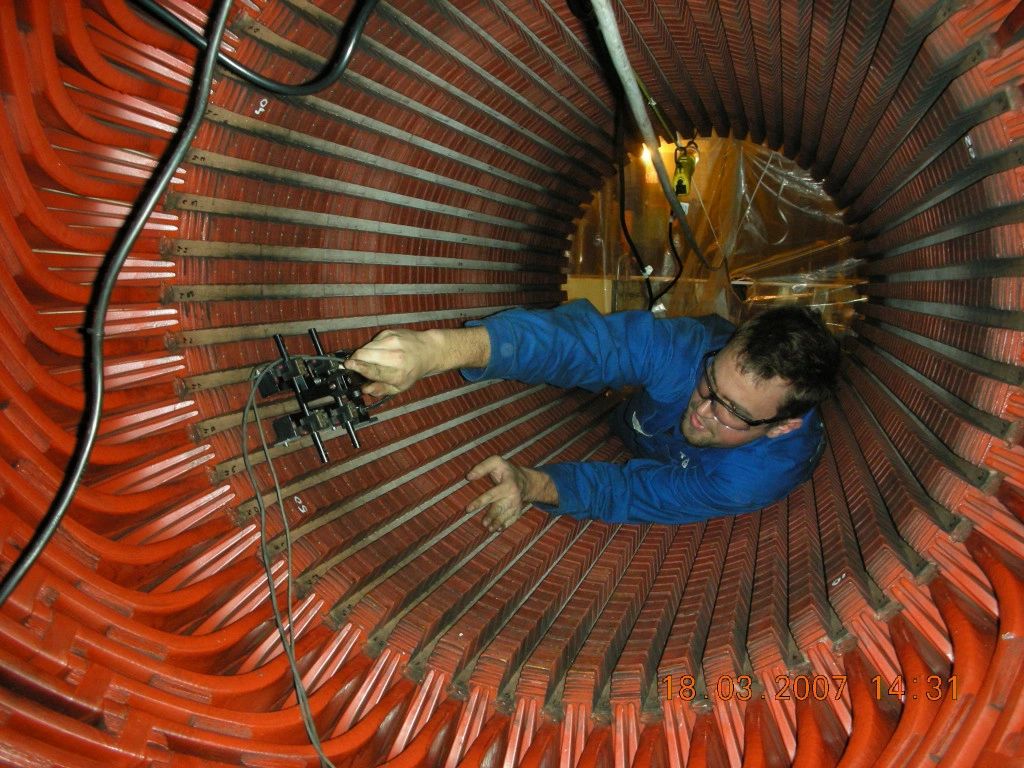 Why Test Stator Cores?
Elevated "Eddy Currents" create hot spots which in effect can cause further and unpredictable deterioration to the core lamination insulation or to the actual core itself (core melting). Undetected and unchecked, this can lead to stator winding insulation damage, forcing the machine to be out of service.
EL CID is a cost effective maintenance tool for verifying stator core lamination integrity.
EL CID testing is able to:
Identify existing damage and localizing it

Reduce time of planned or forced outage
Advantages of EL CID Testing
Very small excitation power demand ~ 4%

Simple and easy setup

Elimination of further damage

Reduction in safety hazards
Reasons for Stator Iron Core Damage:
Compression plate relaxation

Loose bars and wedges

Foreign magnetic objects

Thermal core creeping

Interlaminar iron core insulation failure

Oil contamination

Incorrect wedging system installation